Second/Vacation Home
---
Making Scottsdale and Surrounding Areas your Second Home
---
Enjoy great benefits for investment, tax savings and a lifestyle that's pure pleasure at your second home in Scottsdale or surounding areas. Second homes in Scottsdale and the surrounding areas are some of the most sought after property in the US.
Scottsdale and the surrounding areas are very popular among Canadians escaping the winter climate up north. With its pleasant climate, lots of choices for types of homes, fabulous golf and a vibrant mix of cultures, Scottsdale and the surrounding areas have become favorite locations for second homes of people from all over.
Several factors are driving demand and the growing market for second homes and vacation homes in Scottsdale and Phoenix.
Lower costs of ownership compared to other popular second home locations
Ongoing property appreciation
Increasing competition among mortgage lenders
Competition among property insurers
Wide range of demographics and lifestyles
Record low mortgage rates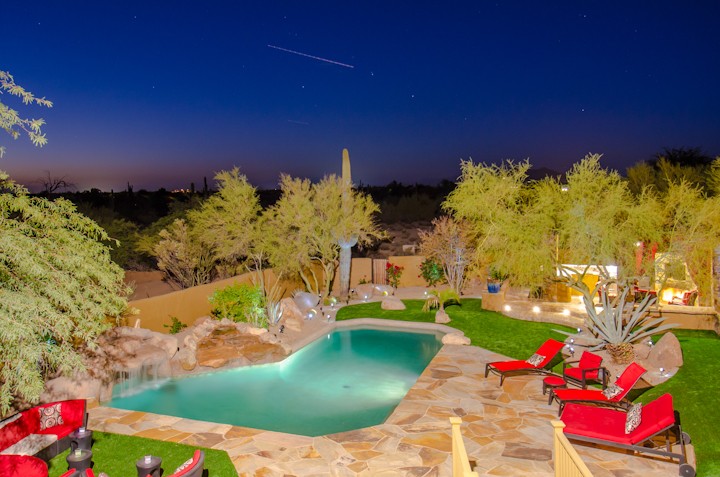 Special Considerations for Buying a Second Home in Arizona
---
A second home can be a valuable investment, especially in a fast-growing market like Scottsdale and the surrounding areas. Prices are rising but when compared to many other destinations Scottsdale offers great investment value with favorable tax laws.
For example, financing for a second home is different in many states, often costing about 1/2 to 1 point more than a primary residence. Arizona's tax law allows a second home at a primary home's mortgage interest rate, you still get the mortgage write-off. Up to certain limits, depending on how the property is used and its value. Changes in the federal income tax laws offer a variety of possible new tax breaks and deductions.
(This is not tax or legal advice. KDR Realty Services is not an accountant or lawyer.)
Getting the most value when buying a second home calls for specialized knowledge.
---
A vacation or second home real estate agent is very different from a regular real estate agent in the Scottsdale and the surrounding areas. You'll want to work with a second home or vacation home specialist, such as myself, Karen DeRienzo, GRI of KDR Realty Services your Scottsdale Real Estate Connection.
KDRRS has been helping clients get the most from the second home lifestyle in Scottsdale for many years and we can do the same for you.
---
As a specialist in second homes, I am prepared to answer many questions that another local Realtor likely wouldn't know how to answer. I know more about finding the second home or vacation home that brings you the most value, versus the considerations that are favorable when buying a primary residence.